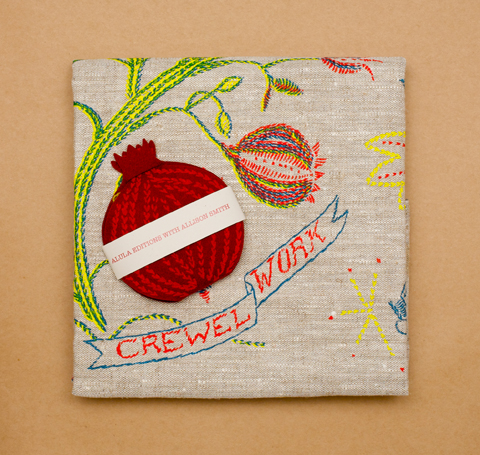 Allison Smith, Winter/Spring 2011
Allison Smith's diverse practice investigates the cultural phenomenon of historical reenactment and the role of craft in the construction of national identity. She produces performative sculptures and public events that encourage participants to "take history into their own hands."
Smith was born in Manassas, Virginia in 1972. She received a BA in psychology from the New School for Social Research, a BFA in sculpture from Parsons School of Design, and an MFA from the Yale University School of Art. In addition, she participated in the Whitney Museum Independent Study Program.
Smith has produced solo exhibitions for Museum of Contemporary Art
Denver, San Francisco Museum of Modern Art, Mildred Lane Kemper Art
Museum, Berkeley Art Museum, and Indianapolis Museum of Art, and has
contributed her work to major museum surveys at Massachusetts Museum
of Contemporary Art, Contemporary Arts Museum Houston, Andy Warhol
Museum, P.S.1 MoMA, Palais de Tokyo, The Mattress Factory, and others.
Smith is chair of the Sculpture program at California College of the Arts
in San Francisco.
www.allisonsmithstudio.com
For inquiries please email
hello@alulaeditions.com
CREWEL WORK HOW-TO VIDEO
Additional Images: